Warehouse Management systems
Northland Cold Storage uses a custom designed warehouse management system.
Our system is operated in real time using wireless handheld computers to confirm receiving, picking and shipping.
Our system is web based, allowing our customers to access their inventory, transaction histories and order statuses on-line and in real time.
Our customers can print reports in Adobe format or export their inventory data to an Excel spreadsheet for further analysis.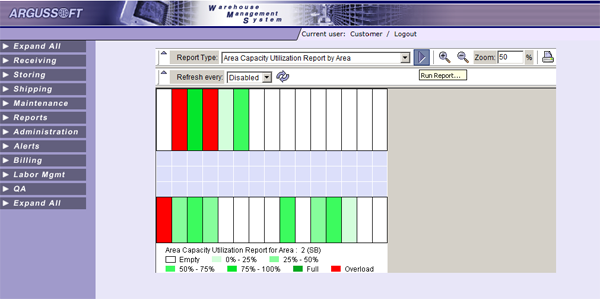 Our customers say
It is indeed nice working with accommodating, understanding, and bright people. You and your team just make everything easy. Your accuracy and memory is commendable as well.
Wa Meng Lee
Agropur
Northland Cold Storage has been our cold storage choice for multiple years. They provide an excellent temperature controlled environment, accurate inventories and EXCEPTIONAL customer service. Very efficient on all inbound and outbound loads. We definitely appreciate the working relationship we have built over the years!
MaryBeth Yonke
Leach Farms, Inc.
Northland Cold Storage is nothing but the best. Good People, helpful, accurate. They care about their facility and it shows!"
Jodie Keith
Ocean Spray - Wisconsin Rapids